[SIZE="7"]
EVO: Horizon Edition.
[/SIZE]
cool! well since beans with the Evo hack i just had 2 do an official SteviPod theme for it.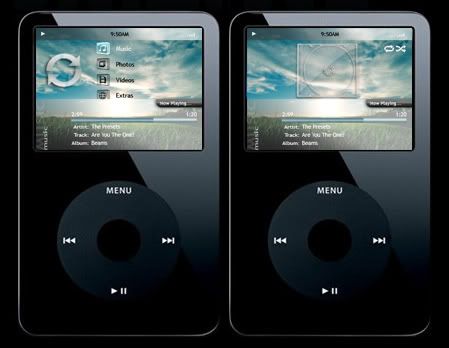 mockups: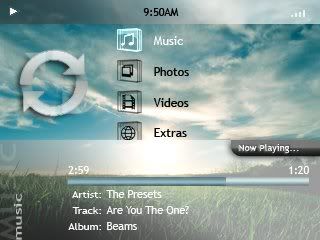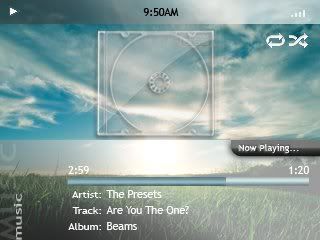 Theme download link:
removed
PSD Download Link:
http://www.zshare.net/download/10610477d6ad4dc4/
NOTE: u install the images and font over the top of the EVO hack by beans
http://www.ipodwizard.net/showthread.php?t=36535
13 Extra official EVO SteviPod themes at:
http://www.ipodwizard.net/showthread.php...post409126
the sync icon usually isnt there. it is actually blank on the menu. and album art is usually there. i just included the sync thing in the mockup 2 show u guys what the sync icon looks like.
thanks to evil guru for trying this on his 5g. so yes it does work. only difference is you need to load the font to index 18 instead of index 15.
Special thanks goes 2 Beans and the rest of the people who worked on the EVO hack as well as Viljar for the inspiration of the V-hack icons which were used in this theme (some extras were added by me) you guys are all amazing.